If you have a trainer you love in ASICS Studio, you can see all of the workouts they've created. To do this first go to a list of workouts from any of the categories available. For this example we'll use 'Strength Training'. Then find a workout from your trainer in the list and select it in this example we selected 'Declining Intervals'. Once you're on the workout screen, tap on the picture of the trainer.
You'll see the trainer's bio & life philosophy. From there you can scroll down to view all of the workouts that this trainer offers in ASICS Studio. If you see a workout you want to try just tap on that workout and you can start sweating!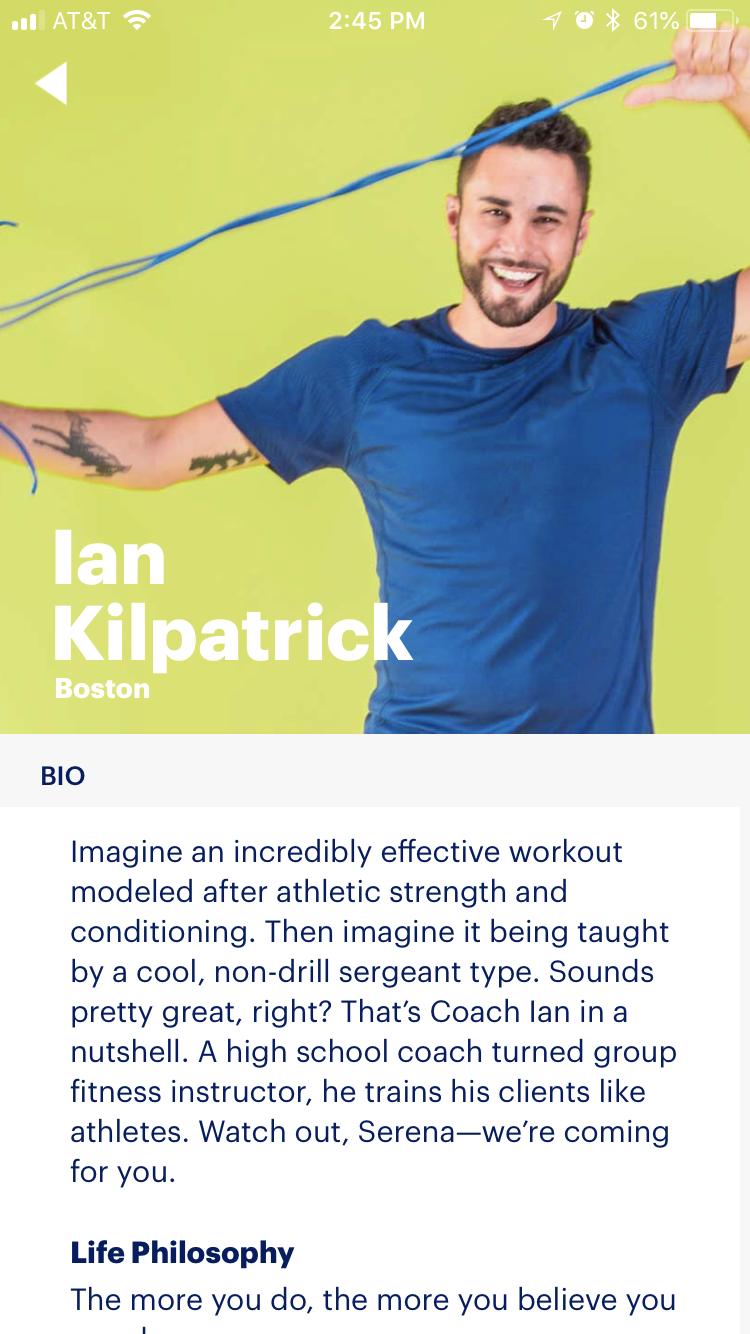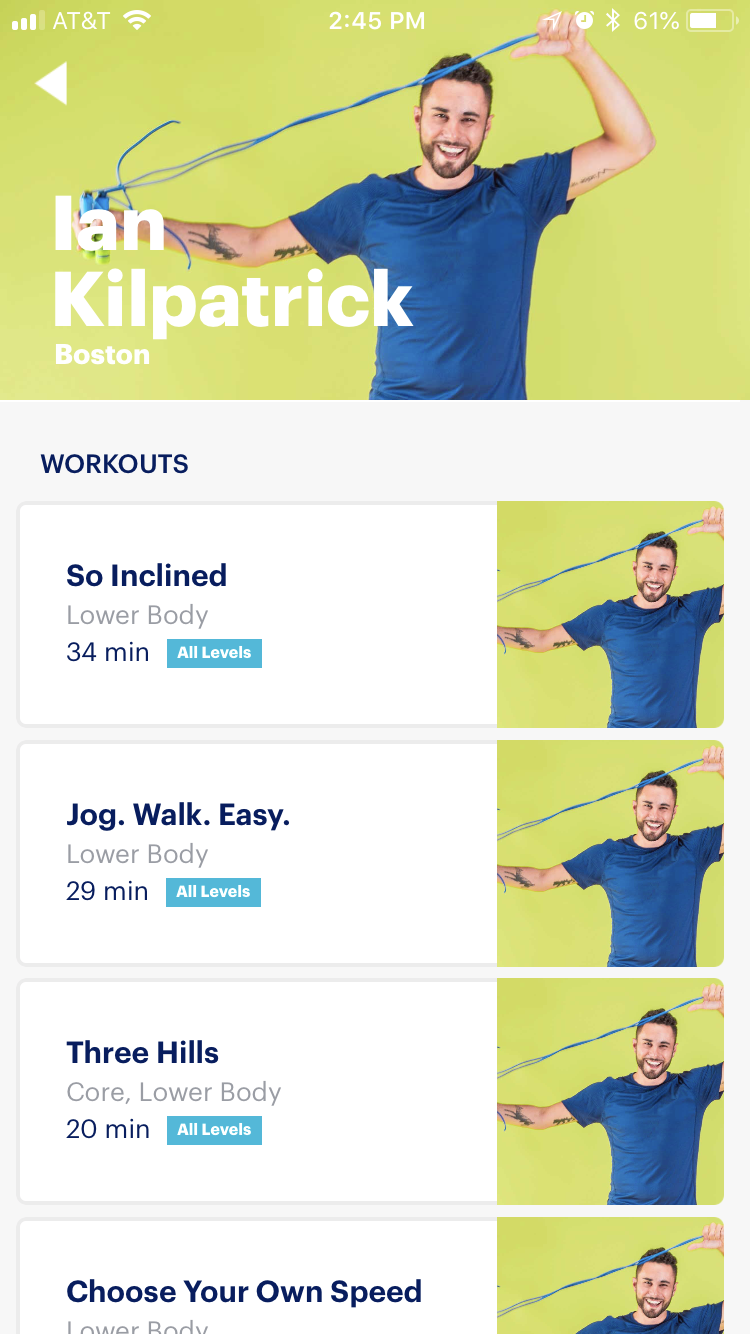 If any questions come up please use the link below to contact our support team and we'll help you out!