Want to work out with ASICS Studio, but don't have all the equipment? Or just not feeling the kettlebells today? No problem! You can filter the workouts list to display workouts that have specific equipment in them. Just go to your workouts list, and tap on the filtering icon on the right side of the red bar going across the screen. Tap on the equipment you'd like to use in your workout and/or the area of your body you want to target. Then the list of workouts will update to only show you workouts with that type of equipment / those target areas. You can select multiple types of equipment and areas of the body as well! If you don't have equipment tap on 'No Equipment' and we'll show you all the workouts you can do without any equipment.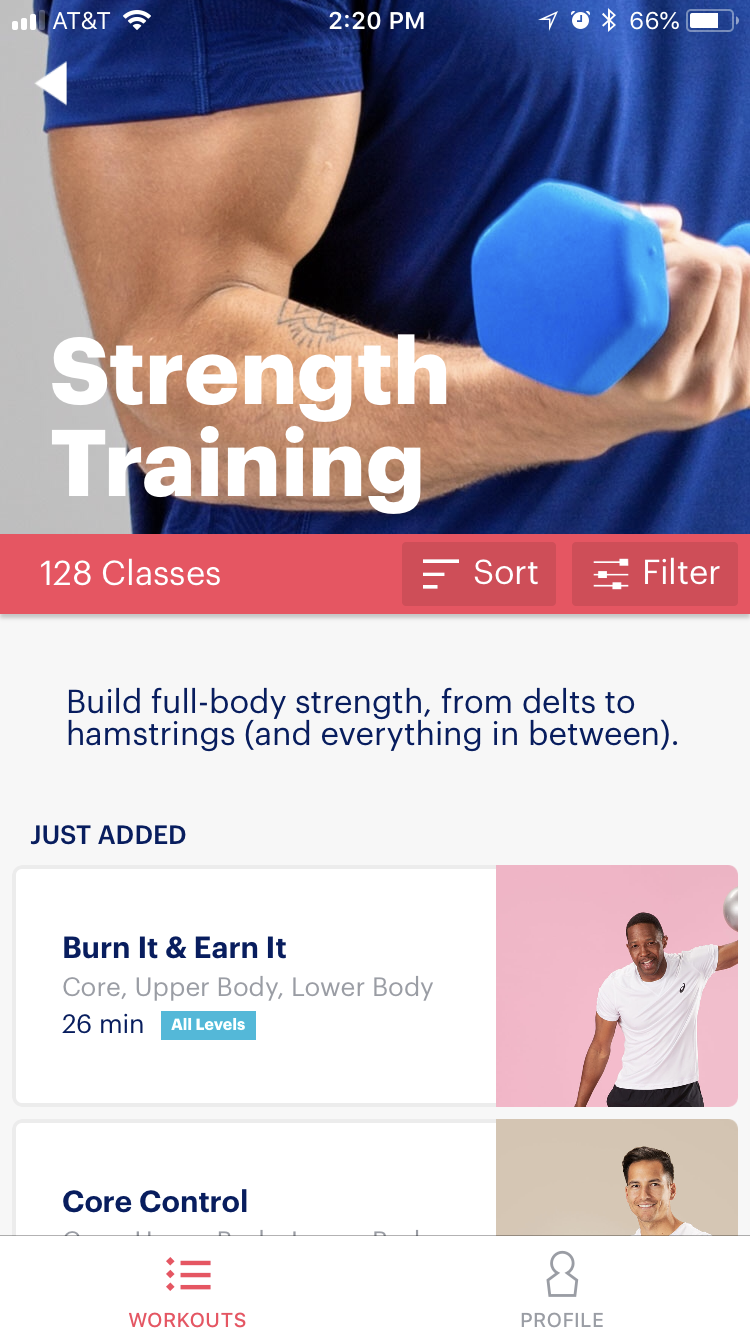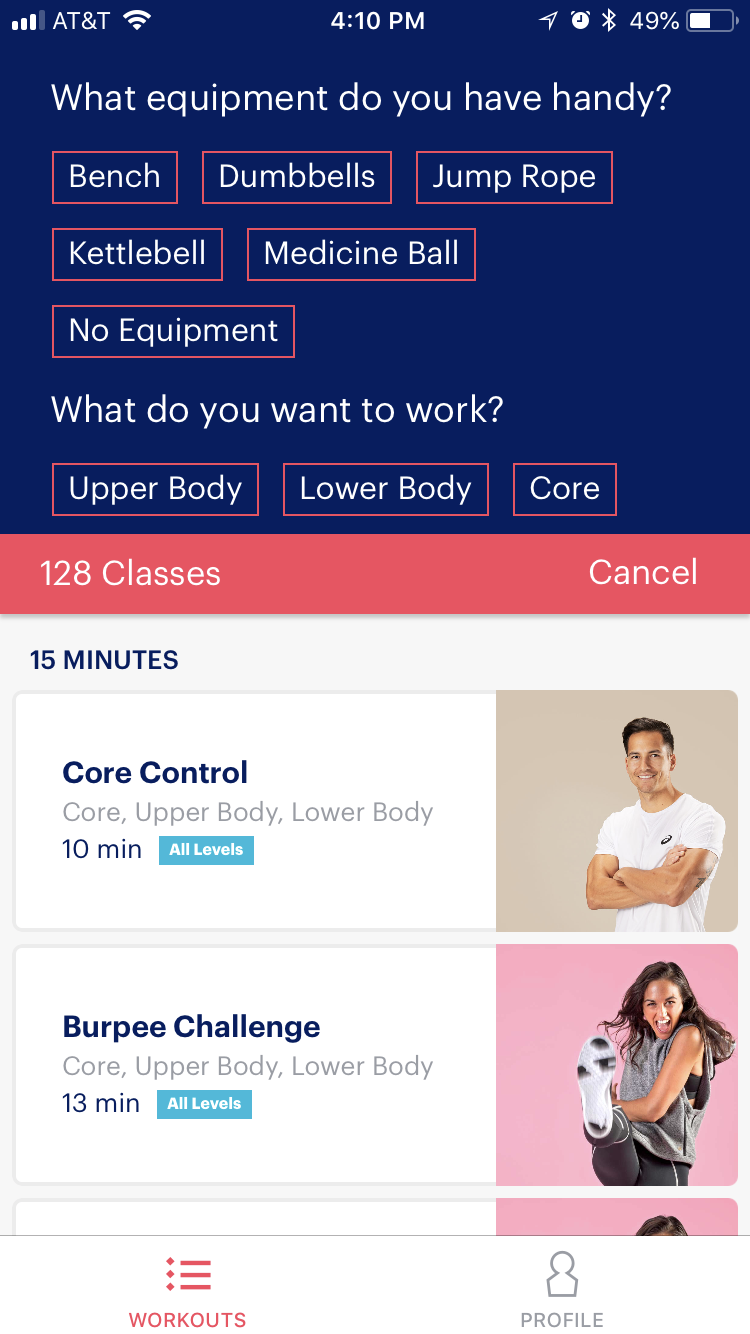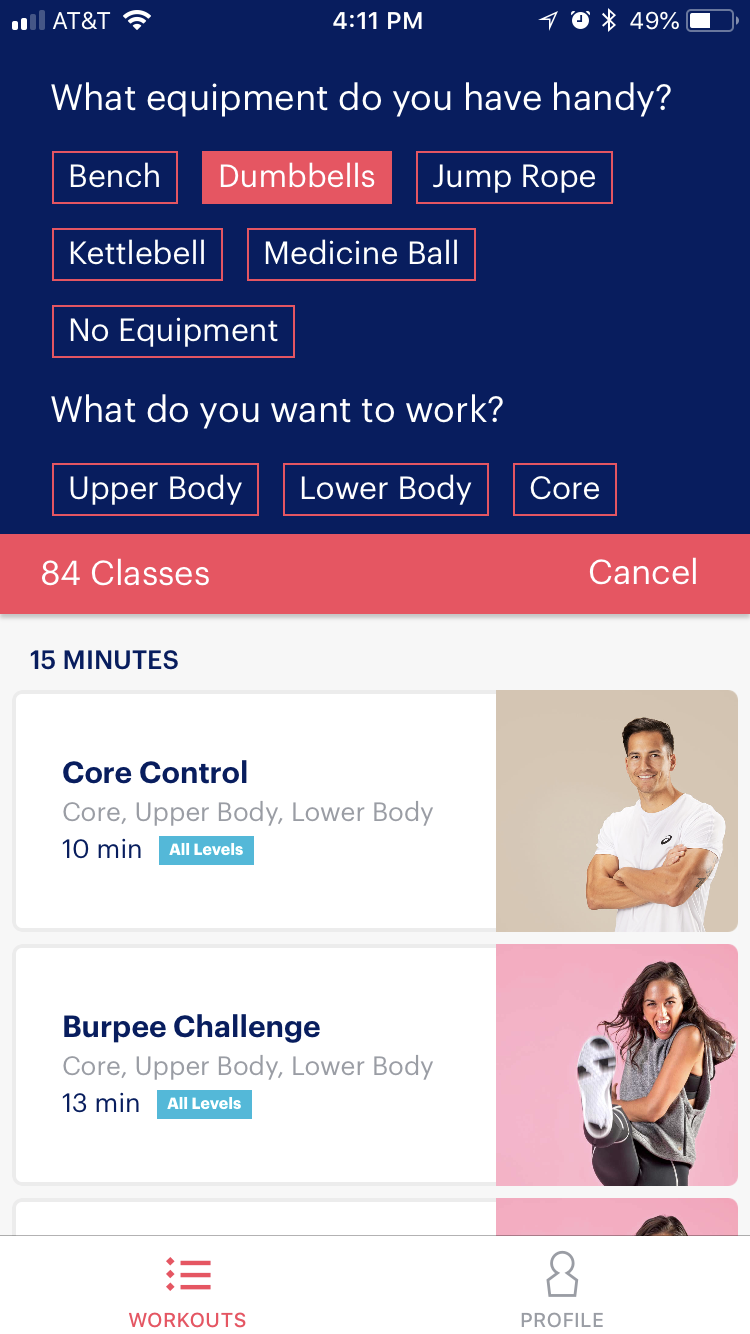 You can also tap the 'Sort' option to the left of 'Filter' to sort by the newest added workouts, alphabetically, difficulty (all levels to advanced) or duration (shortest to longest).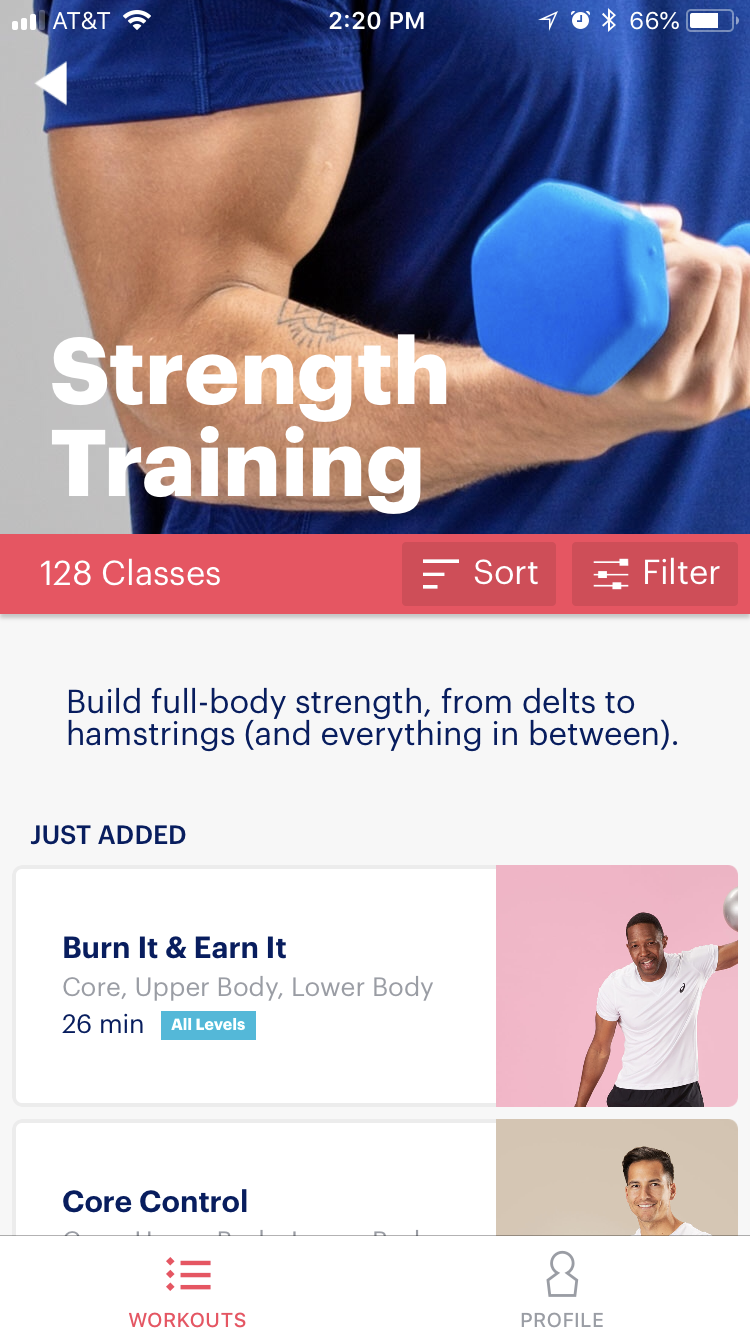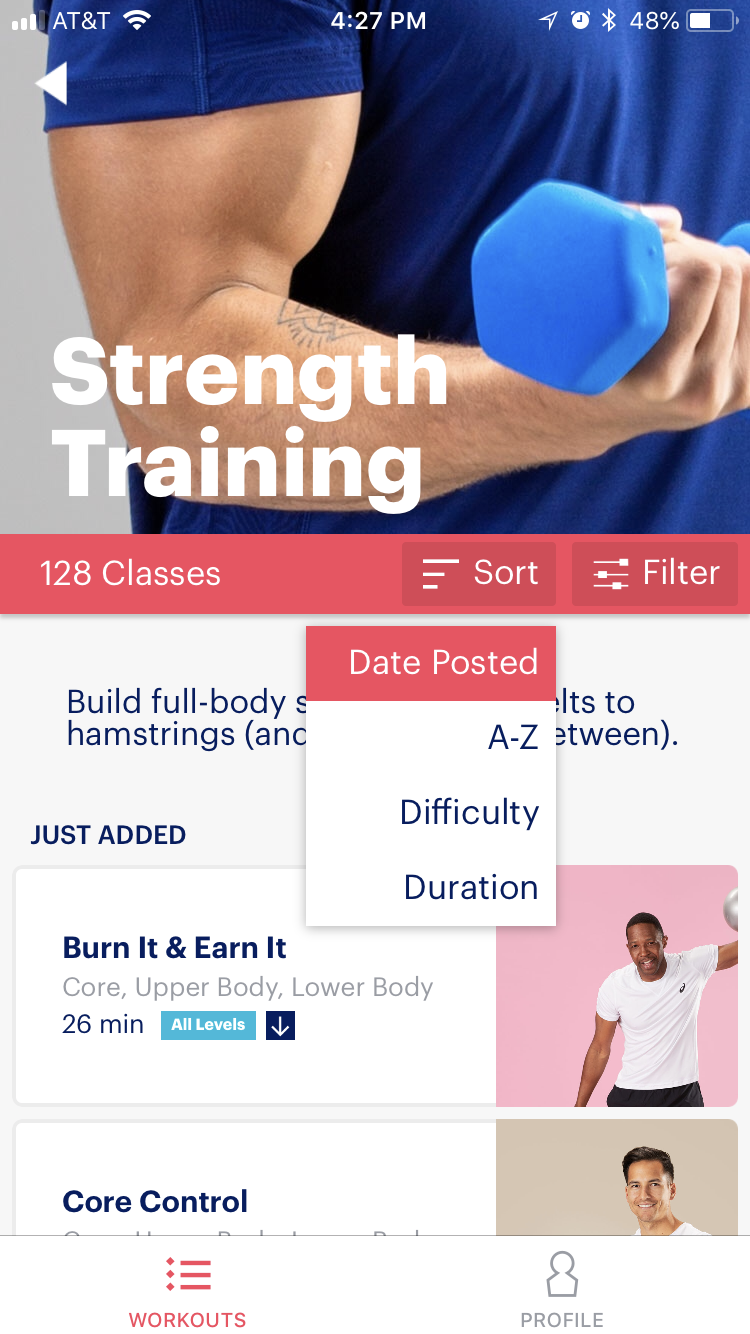 Questions? Use the link below to contact our support team!