ASICS Studio offers the option to view your workout history for the past week, month or all time. To view your history just tap the 'Profile' icon in the bottom right corner of your screen. On the profile screen you can view your progress for different categories. Use the toggle at the top of this screen to choose which time period you're viewing.
Looking at my progress from the last week I can see I may want to target my core a bit more and find workouts that incorporate core exercises.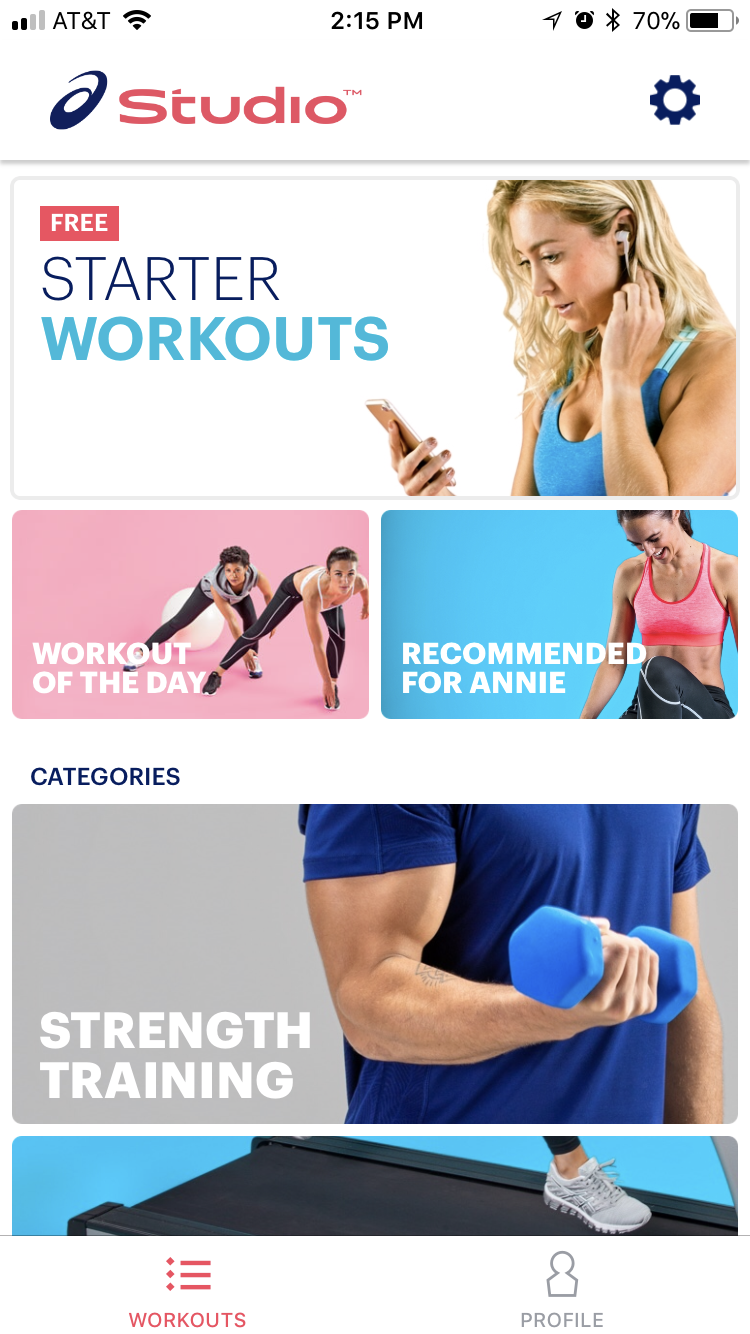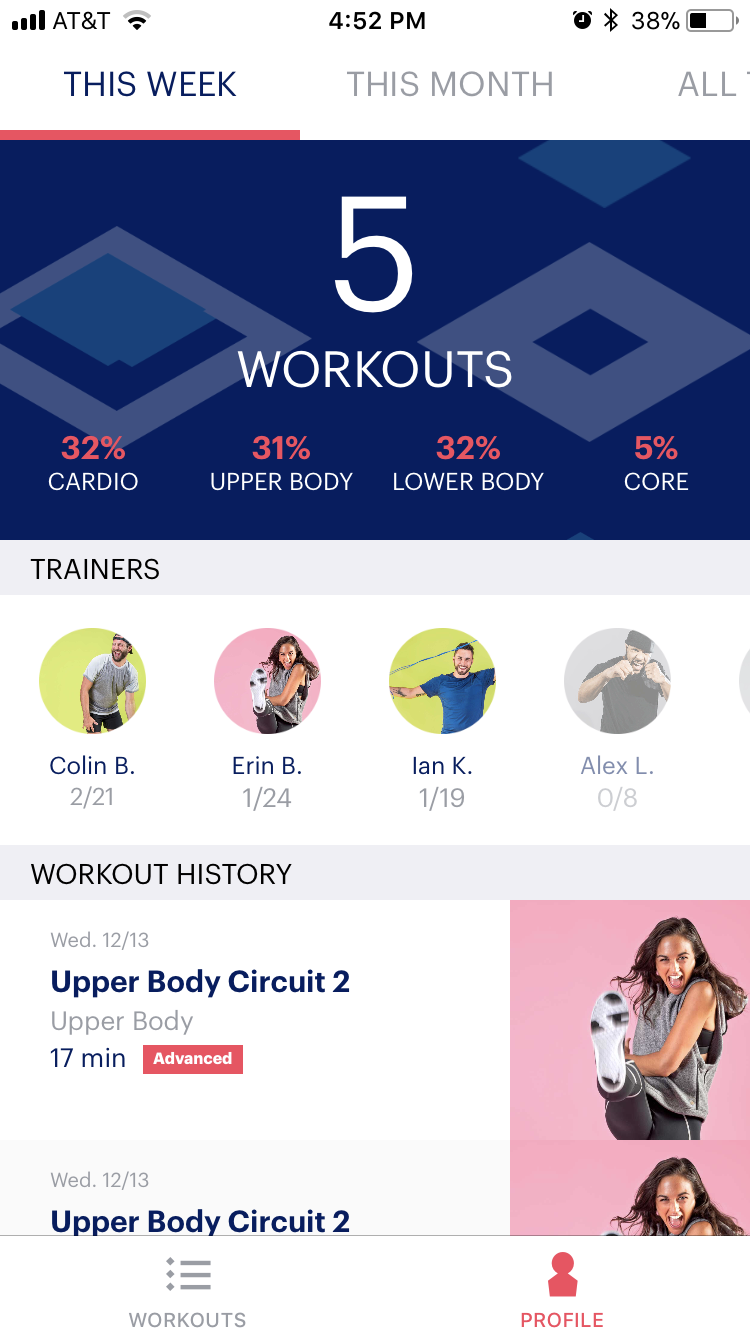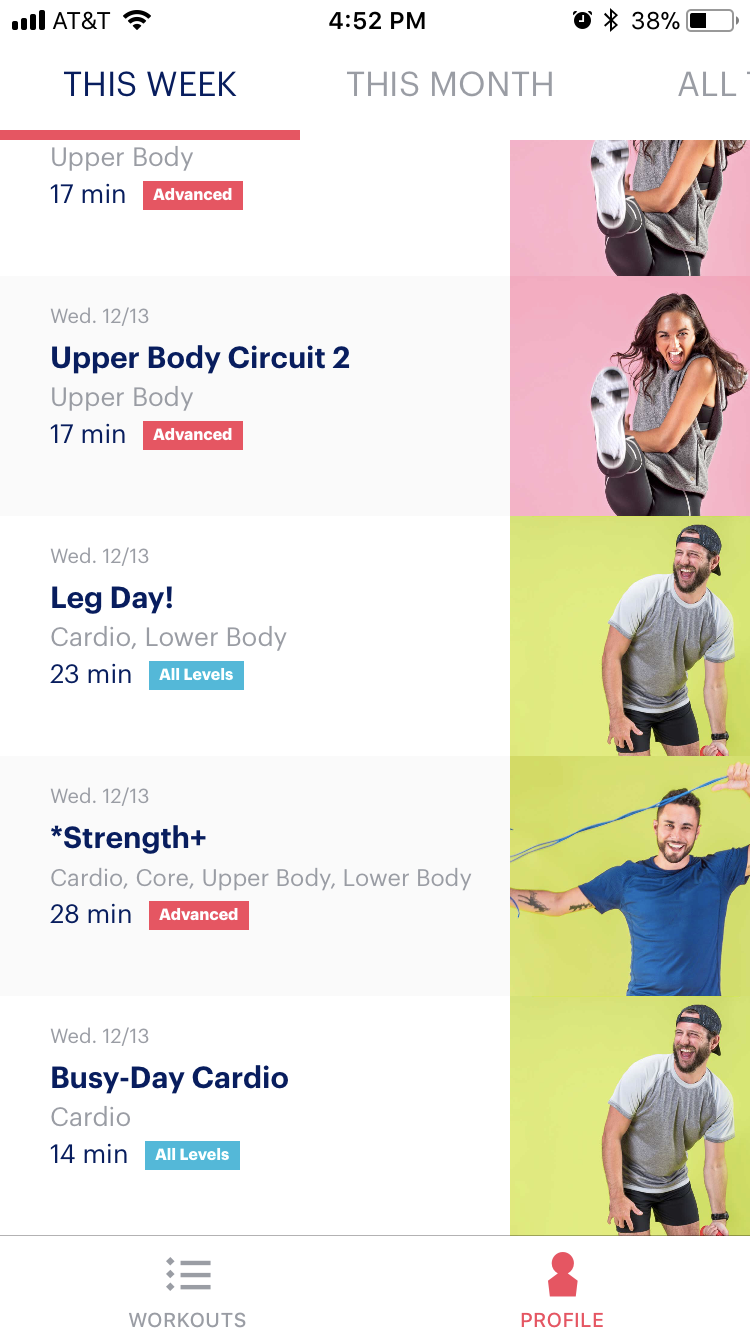 Right now your history will not save if you uninstall the ASICS Studio app so we highly discourage you from doing this. We plan to support this in the future so stay tuned!