Forgot your password? No worries! Requesting a new password is a total breeze. The password reset button is right on our log in screen. Just tap 'Log In' and on the next screen tap the 'Forgot Password?' link. On the next screen enter your email address and tap the 'SEND RESET LINK' button. Then you'll see a message confirming that a reset link has been sent to your email address.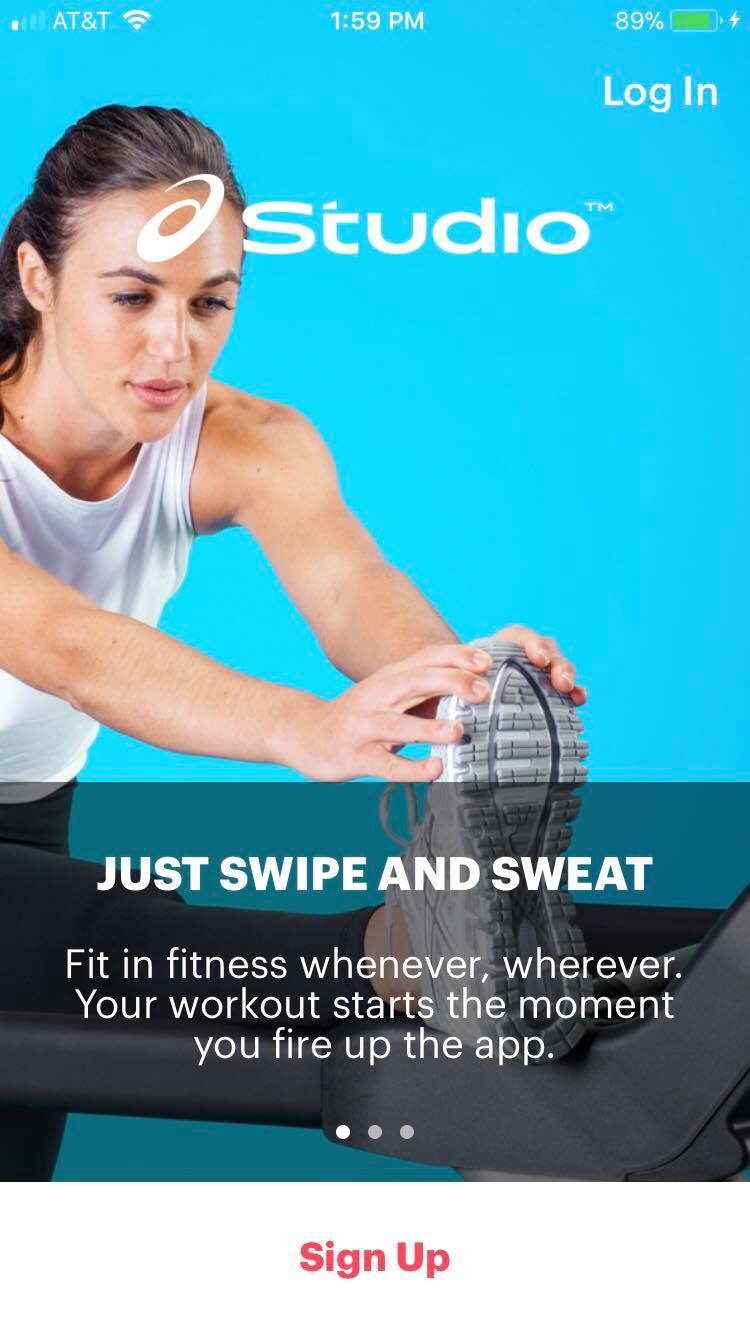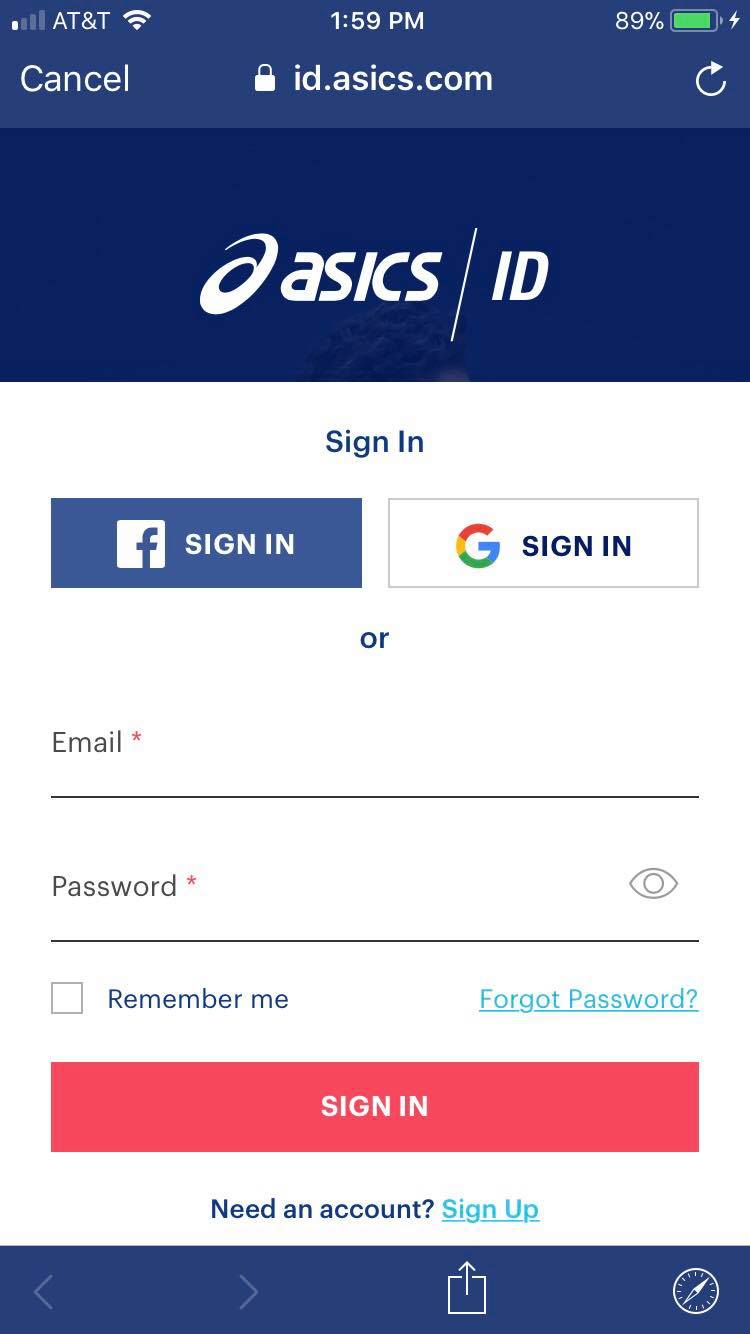 Go to your email and you should have a message in your inbox from ASICS with a subject that says 'Reset your ASICS ID password'. Open this email and tap the 'RESET MY PASSWORD' button. On the next screen enter in your new password and select 'Set Password'. Then go back into the ASICS Studio app and log in with your updated credentials. Important note: You cannot reset your password if you have a '+' in your email. Also you cannot use a '#' symbol in your password.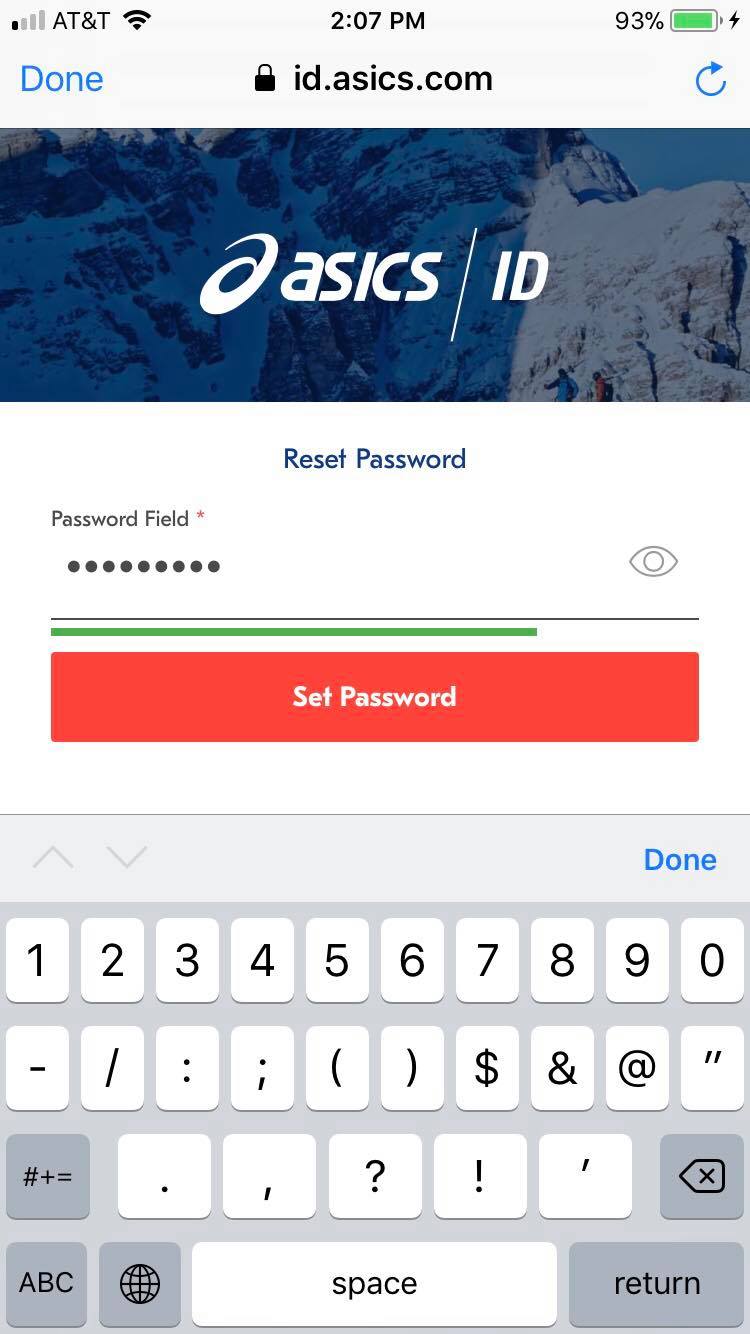 Having issues logging in? We can help! Please use the link below to contact our support team and we'll get back to you as soon as we can.